Back in early April 2015, the Open Data Institute (ODI) published a call for tenders "for an experienced researcher to work on a research report on the potential impacts of open data on global agriculture and nutrition". The researcher would support a team at the Open Data Institute (ODI), which would provide the guidance as well as the overall editorial oversight, leading this research initiative as part of the Global Open Data for Agriculture and Nutrition Initiative (GODAN). The researcher would have to "contribute research support to a high level White Paper report which will outline the potential for open data to be applied in the agriculture and nutrition sector, and compile any existing examples or case studies", as the call mentioned.
Agro-Know is one of the first GODAN partners and I have been involved in agricultural research for quite a long time (keep in mind that I have a PhD in Agricultural Biotechnology and I have spend almost 13 years in the Agricultural University of Athens); let alone the experience gained and connections made in this context through my 4,5 years of working for Agro-Know. To make a long story short, after a team discussion in Agro-Know, we decided that I should apply.What I needed was an updated CV, a costed proposal (also acting as a draft working plan - thanks to my colleague Babis for helping me with that) and some short text supporting my position. I took some time to prepare what was needed and sent everything within the deadline (7/4/2015).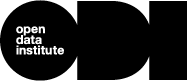 I was surprised to receive feedback through email from the ODI team; mostly because I was on short vacations thanks to the Orthodox Easter and was more or less in idle mode. However, I responded quickly, provided some additional documents and clarifications on Good Friday and I was delighted to have a Skype call arranged on Clean Monday (or Ash Monday). There I had the pleasure to meet Liz Carolan and Fiona Smith from the ODI team and in fact be interviewed for the position. It seems that it went pretty well (I also enjoyed our discussion) so I was informed a couple of days later that we could start working on the GODAN White Paper together!
That was great news; it would be great for me to get to work for GODAN (even as a consultant/external researcher), a really important global initiative with tremendous potential and influence. I had the pleasure to attend (and actively contribute to a couple of sessions) the 1st CIARD/GODAN Joint Consultation meeting last April in Rome. I was amazed by the potential of this initiative, which was founded by the governments of US (USDA) and UK (DFID), among others, and had a clearly defined and high-level agenda.
The work for the GODAN White Paper will take place between 13/4 and 15/5, so there is pretty little time to work on something that important. This means that I need to understand really well what is expected from my side as work and input and prioritize work - make room in my packed schedule, too (and thanks to Agro-Know for that!). It seems that it's going to be a challenging but really interesting month ;-)