As I have mentioned in the past, I am an avid user of social media tools and sites, both for personal and for professional purposes. When I find something interesting, I like to share it through Twitter, Facebook, Google+ etc., so that it can also be discovered by friends, colleagues and followers, and this is a process I really enjoy. The objective is always the same; the mean depends on the kind and amount of information to be shared - shorted for Twitter, elaborated on Facebook, blog etc..
One of these cases was a tweet about the
Greek version of the Data Journalism Handbook
by Charalampos Bratsas (
Open Knowledge Foundation Greece
), as shown below:
Data Jounalism Handbook Greek Version is available online http://t.co/PoMMoAuCFL @epsiplatform @OKFN #ddj #epsi @okfngr @MediaInformatic
— Charalampos Bratsas (@Bratsas) December 23, 2013
I found the idea really interesting and the Greek version well-implemented, so I re-tweeted the original tweet. After a couple of weeks, I came across a
really interesting analysis
of the dissemination of the Greek version of the Handbook through Twitter. It seems that I was one of the first 238 users who re-tweeted the news, as shown in the following image.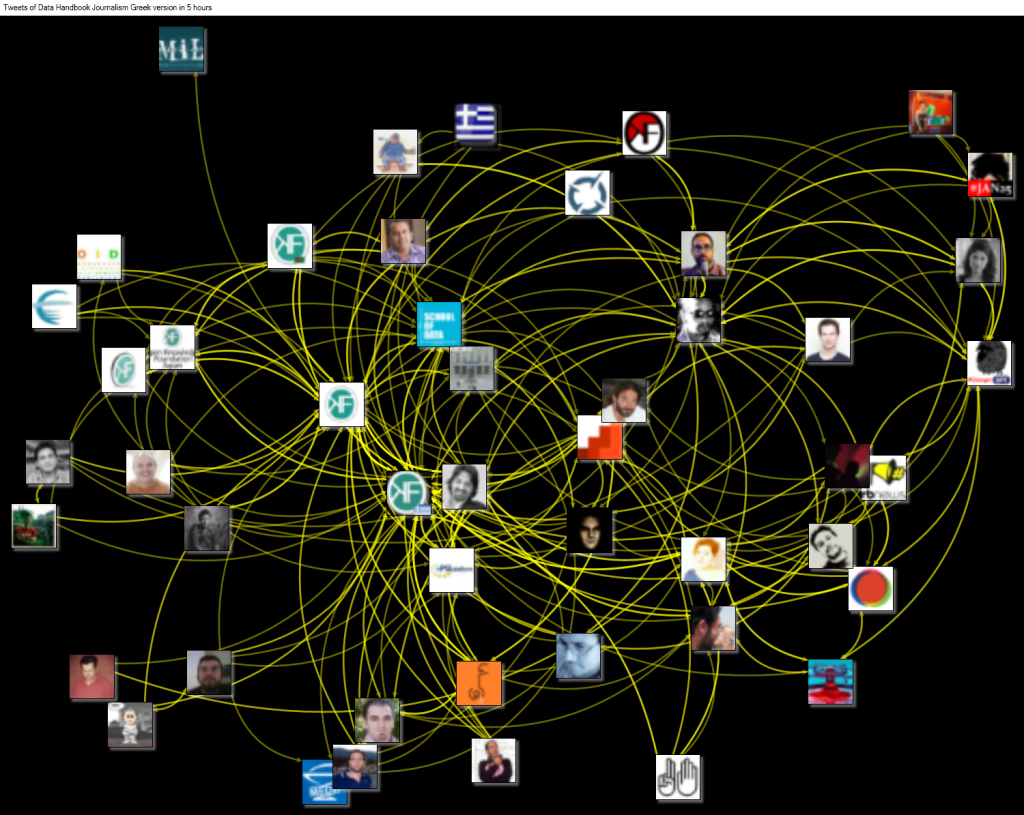 You can see my avatar at the bottom left side of the graph
16 hours after the initial tweet, there had been 471 retweets through a core of 60 accounts involved, which are considered relatively high numbers.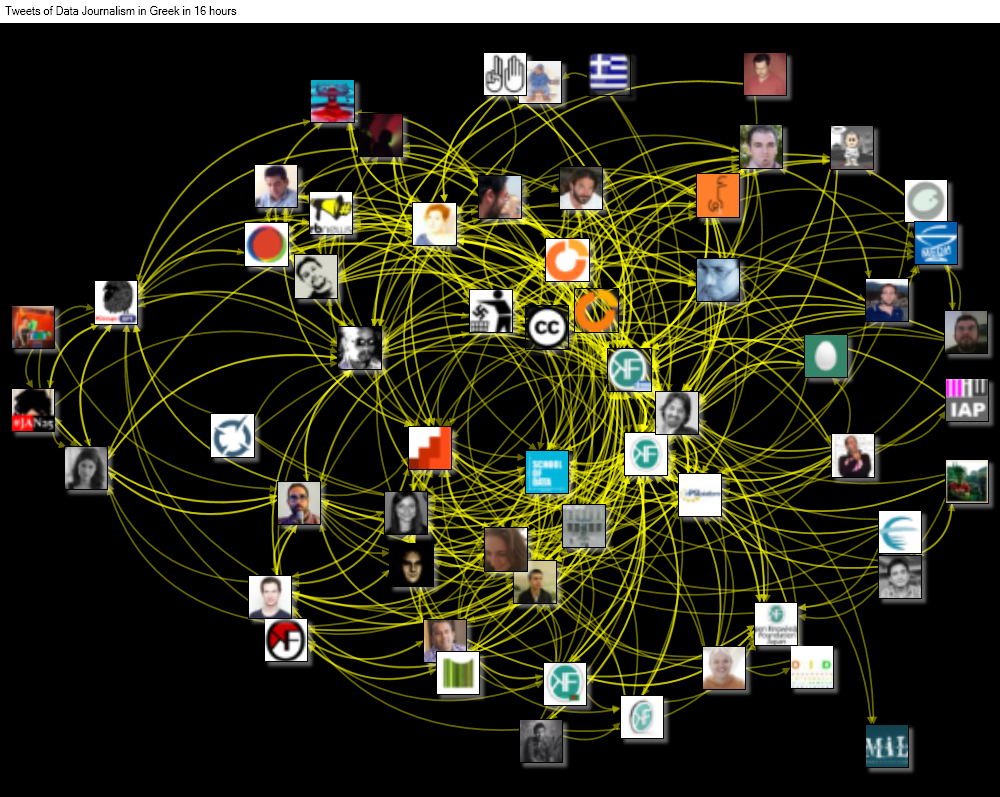 My avatar is moved to the right center of the graph in this one; many more accounts are involved in this case
It is cases like these where I feel that every slight individual contribution can make a difference. I share something that I find interesting and this might provide a unique opportunity for a friend/colleague of mine to get to hear about this news item/event etc. and then he can also share it with his circles. Share after share, good and interesting news can reach really remote recipients in a really short time; all these powered by the World Wide Web and mostly Web 2.0 tools.
Both graphs were taken from the OKFN Greece web site, which provided this interesting analysis. You can follow OKFN Greece at Twitter, Facebook and of course their website.